Previous | Contents | Next
Bilborough 1957-2000
Portrait of a College
Appendix P
Careers Discussion for CGM
1. What do we do with him, Alan? - Charles Martin!
2. Been here for 12 years, eventually he decides to leave, but has he sorted himself out with a job - no way!
3. All I can get out of him is Scarborough, Scarborough, Scarborough. Really, what jobs are there in Scarborough? Can you imagine him selling balloons on the promenade?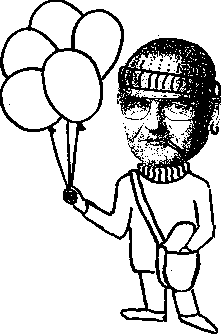 4. Do you know, I sat him down for a chat about the future, and what was he doing? Scraping chewing gum off the bottom of the chair with his pen-knife . . . and looking up at the clock every couple of minutes.
5. I've told him they're not all queuing up at Scarborough waiting for the next Aristotle, but he doesn't listen.
6. I can see him joining the massed ranks of disaffected geriatrics, sitting on the beach waiting for the giro.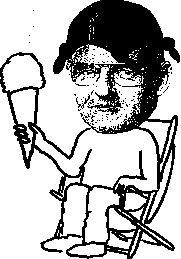 7. This report on him is no help! 'Gives the impression he's been weeding the flower beds before college - and probably has been.' Can you honestly see him picking up a job at one of Scarborough's night spots?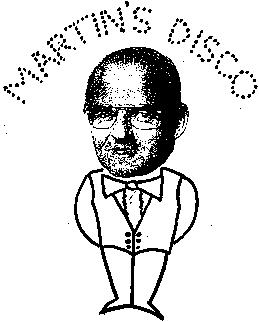 8. Here again: 'Strange guttural sounds occasionally emanate from his room, but he's well-behaved in public'. Just a pity there isn't a bishopric in Scarborough - 'Charles Scarborough' has a certain ring to it.

9. 'Totally honest and upright.' This is the fellow who, under our guidance, Alan, never pinched anything from the General Allowance (not that there was anything to pinch), never bet on anything at Bilborough (and who can blame him), and never even eyed up the secretaries.
10. Now he's going to get in with the wrong crowd and he'll end up terrorising the locals on his Norton.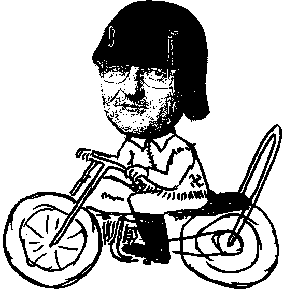 11. What do we do to these people, Alan? Closeted here at Bilborough, we protect them, we care for them, we give them that moral direction, but can they survive the temptation of the world outside?
12. Have you got any contacts in Scarborough, Alan?
---
Caricatures by Peter Jones.
---
Mike Robinson
18th September, 1999
URL: http://bilboroughgrammar.tripod.com/1957-2000/appendix/p.htm